Starting School?
Posted by

Date

March 23, 2019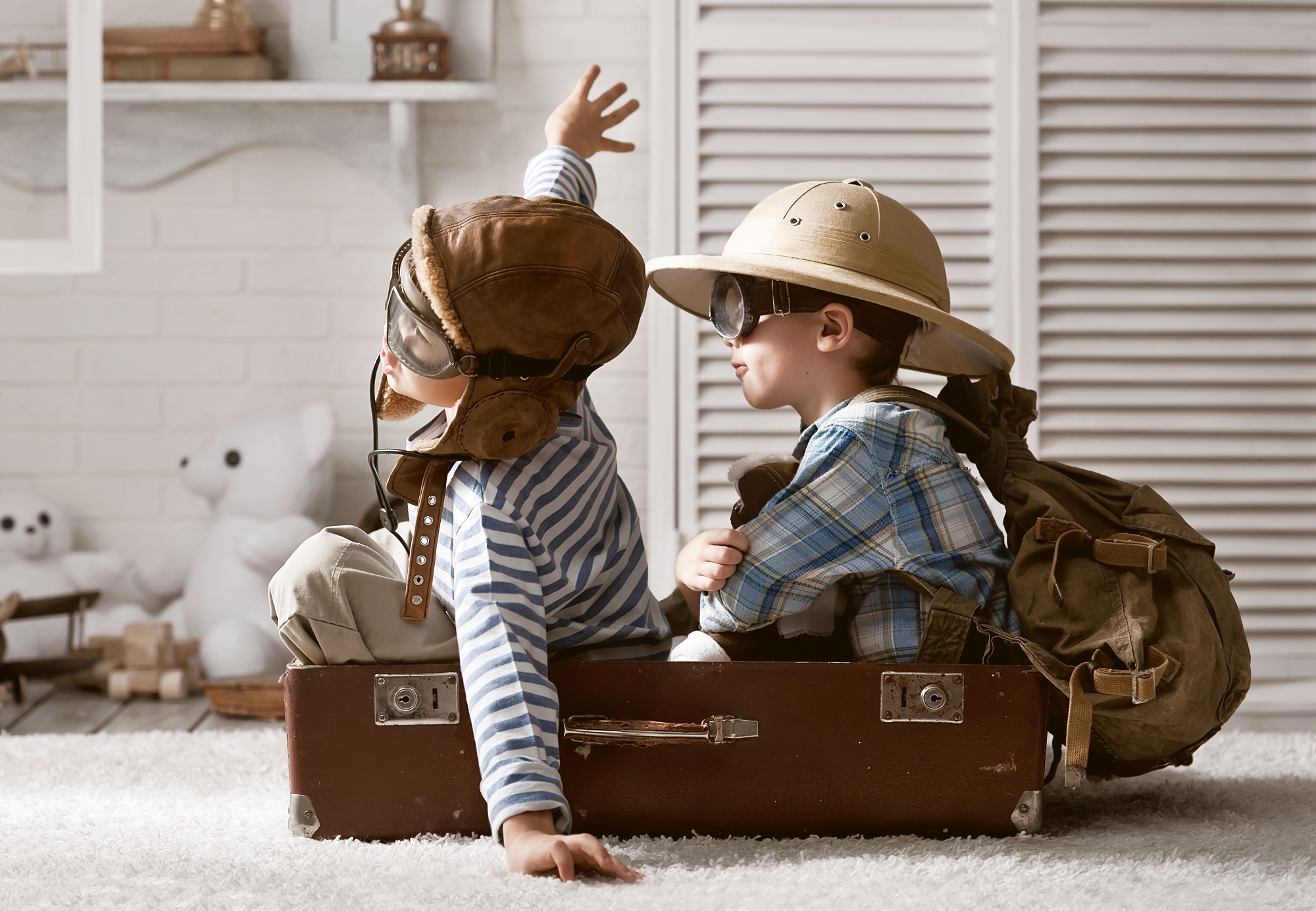 Starting school — is a big step for a child – they and their family usually eagerly anticipate this 'milestone'. The wider family and friends 'make a big deal' of starting school, and schools themselves take the entry of new students seriously.
Teachers and the scholars who write about this stage in children's lives usually discuss it as – transition. Transition is the move from an informal learning environment focussed mainly within the family and in preschool – either a sessional preschool program or a long day care program in an early childhood care centre – to a learning environment that is regarded as 'formal education'.
The most important element in helping transition to be successful has been identified as continuity – but continuity of what?
The aspect of continuity discussed most often is continuity of friendships. Research has shown when children are able to start school with a group of other children they know; either from their neighbourhood and or their preschool, then this significantly helps in them settling well into school.
Continuity is also important in a relationship to their new teacher. If they have already had a good relationship with a preschool teacher then a positive transition to a new teacher at school is supported by one or two meetings with their prospective teacher at a transition day. Most schools hold these in the last term of the year, prior to a child starting school.
Continuity of both forms of relationships helps children to feel safe and secure, which translates into a positive emotional feeling that they are known and accepted in this new learning environment.
However, also significant in the transition experience for young children who are intellectually advanced (gifted) is continuity of learning environment. This aspect is the one my research has found to be the least likely to be considered or understood by the teacher or the school.
A child, who is advanced, is more likely than age-typical children to have a highly developed approach to learning at home. This is not necessarily formal learning – although some advanced children want to focus on formal areas such as reading or maths. Advanced children may also show their high ability through informal learning – such as intense conversations at home about a range of topics or interests, or rich opportunities to develop their own interests. For instance – a fascination about space, or plants, or dinosaurs, or inventions, etc. etc. which parents or others in family have supported as much as possible.
The child naturally expects that the type of intellectually stimulating opportunities at home will also occur at school – in much the same way they happen at home. But the school teacher is often focussed on reproducing – providing continuity – in what they understand to have been the learning environment of preschool. So usually in the early weeks the learning program of the prep/beginning class is orientated towards exploratory play with minimal intellectual input. As well, the emphasis is on each child developing social relationships and feeling relaxed and secure – social and emotional continuity. Formal learning will begin sometime in first term but how well it matches the advanced child's needs is highly variable.
Social and emotional continuity is important but children cannot be divided into compartments where some aspects – such as need for high intellectual stimulation are left out – until emotional and social aspects are established. For all-round healthy development – all parts of a child's development need to be provided for from the beginning.  In other words, there needs to be continuity of intellectual development as well as opportunities for continuity of social relationships and emotional needs – together they result in a feeling of belonging.
So when parents are aware that their child is intellectually advanced, and are choosing a school for this child they need to keep several ideas in mind. Take any 'evidence 'you might have of your child's advanced development. E.G.  assessments done or comments from the Maternal-Child Health Nurse; comments from a paediatrician, behaviours you have noticed that are advanced on others of same age;  comments from others in family or community –i.e. librarian at local library, etc.
Talk to any prospective school about how they will be able to provide for the following aspects.
Are they familiar with gifted/advanced children?
Will they respond to the intellectual needs of a young child who is already advanced in some areas? Though these children are not as rare as some teachers believe – they will still be in a minority (approx. 5% of the student population).
What sort of program do they provide for these children?
Will they be happy to work with you to support your child's different learning needs? Teachers may need your support – in whatever form will be helpful – so establish a good relationship with the teacher. Let them know you will work with them as far as possible in meeting your child's different learning needs.
Ask if they will be open to meeting with you once or twice a term – if needed – to  plan for your child's different learning needs.  If they are not open to this – you may be wise to look for another school.
Can they provide – as far as possible (no school is perfect) – continuity in all aspects of your child's development? This will offer the best chance of your child making a smooth transition into school.
A good approach when meeting with teachers is to be confident that you are the 'expert' in your child and their needs, and allow the teacher or school to be the 'expert' in the curriculum and how to manage a class.
Dr Anne Grant