Gifted Children and THE NEWS
Posted by

Date

February 4, 2020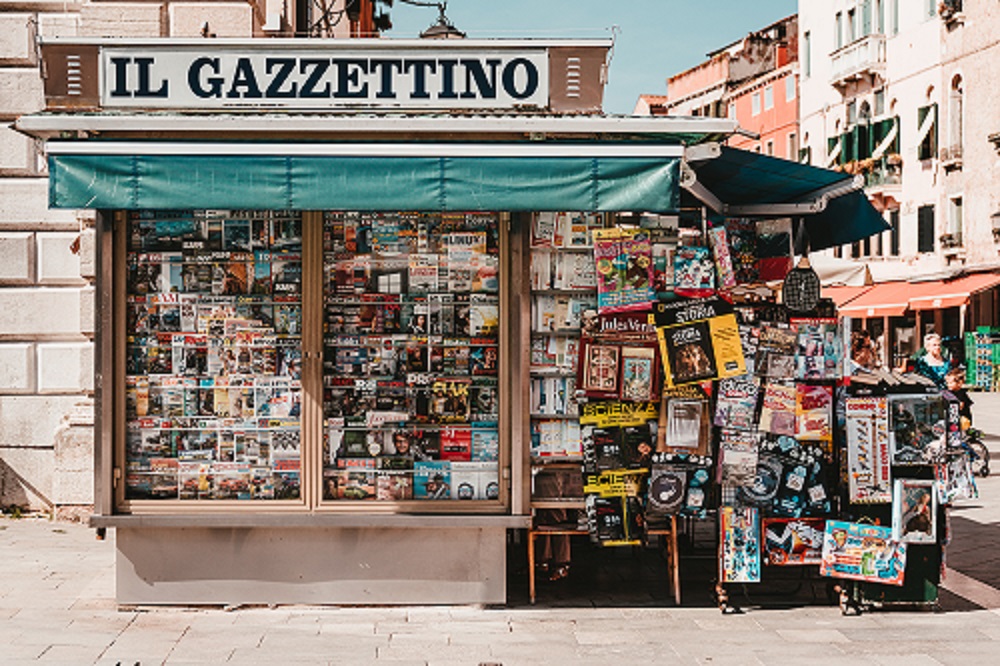 Gifted Children and THE NEWS
These days NEWS can be seen at any time of the day, and through a number of digital devices that are now so much a part of our lives: in official news bulletins, or on social media on smart phones, TV at home and elsewhere, ipads, etc. News items include a high proportion of disasters, accidents, and upsetting incidences here in Australia, and overseas. For instance, the bushfire reports we have seen over the summer.
The visual part of these reports are said to have a greater impact on us than just hearing about it. However, young children do not always understand images the way adults do.
As families make judgements about what children see – on any form of digital device – there are several aspects of children's ability to understand what they see that adults need to keep in mind.
From a very early age children instinctively love stories. But when stories are mostly visual young children do not naturally understand that each image illustrates the developing story line. The ability to remember the images and understand them as building a coherent and plausible narrative only develops after the early years of a child's life — as they gain experience of their world and their brain capacity grows.
I would expect that this is likely to be much the same for young gifted children. However, I have not found any research into this so it is difficult to be certain about whether they manage this earlier or not. Parents would need to estimate the level of understanding of their own child.
The younger the child the more likely they are to see each image as a standalone picture and to not be able to grasp 'the overall picture' that the story is presenting. This means that images of threatening or distressing incidents may frighten a child even though the story may have a safe or reassuring ending.
As well, adults need to keep in mind that a child's long term healthy emotional development  depends on them 'knowing' their family and community will keep them safe, help them feel secure, and  knowing they can trust the adults they depend on.
As a child grows, so does their experience of the world and their ability to process the happenings around them. In an age-typical child by the time they reach 7 to 8 years of age their brain has developed enough for them to understand that frightening images are not necessarily about incidents that will also happen to them, and that bad happenings can be 'fixed'. Before this age, seeing more than the occasional images of disasters, or traumas can really undermine a child's feeling of trust and confidence that their world is safe enough. This can have long term consequences for their mental well-being.
In situations where adults have some control over what a child sees, hears and experiences — the rule of thumb to judge if they are mature enough to cope is — can the child or young person understand that there is a reassuring and believable outcome to a upsetting situation. Or can they take – maybe with adult support – some meaningful action to resolve a real life accident or catastrophe to improve a bad situation. Many adults also need this sort of reassurance that something can be done to resolve upsetting incidents – for example the huge numbers of Australians donating to the bushfire appeals.
For those who live and work with children who are intellectually advanced – those we commonly describe as gifted – there are several additional aspects of their mental development which need to be kept in mind. It is well accepted that many of these children, from a very young age through to teenagers, show heightened emotional sensitivity. Also they have a greater capacity than average children of their age – to make mental connections between what they already know and have just seen and heard. They may not always be correct in their understanding but they usually see a bigger – wider – picture than others of their age.
When exposed to news stories which carry high levels of emotion in them – such as the recent devastating bushfires – our intellectually advanced children can feel the associated emotions more intensely. Magnifying these stronger feelings is a likely, greater intellectual capacity to 'know of more things to worry about'.  That is, they can be aware of more issues associated with the disaster — the widespread nature of the fires, together with the impact on people's lives as well as that on animals. They may become quite upset at the consequences for people, animals and the natural world. Or, they may connect these images with discussions blaming climate change for the fires — and worry about how safe their future will be, or what will happen to the world. The complex causes and impact of all of this may be more than these advanced children can emotionally cope with.
Often these children can have wide variations in the extent to which they can mentally process all they have seen, what they know about resolving incidents and their own need for feeling emotionally safe and secure. These aspects of their development can vary more widely than those of an age-typical child. We commonly call this 'asynchronous  development'.  Asynchronous development, in whatever form it appears in a child's behaviour, needs adult support: explanations – ideas about resolving things — suggestions of other ways to behave or understand a situation, etc.
If  a child views a traumatic incident on TV (or sees a real car accident) adults with the child  – whatever the level of ability – should be ready to reassure them that something can be done – e.g. the police can be called to help, as well as an ambulance. One young gifted child I knew was really upset by a news report on the rubbish being dropped in a local bush reserve and how it might harm local wildlife.  She became less upset when the whole family decided to join the community group that looked after this bush reserve, and help with keeping the area clear of rubbish and attractive for all to use.
Appropriate action for adults who are supporting children through highly dramatic events or images that may upset them –
v where possible, only let these children hear about or see dramatic news items to a level that you think they can manage emotionally. Make sure the child understands that this is very unlikely to happen to them.
v avoid those news images and stories where there is no useful reason for a child or young person to know about it.
v be ready to talk through with them disturbing events or images they may have seen
v be reassuring that there is usually help available and something that can be done to recover from the incident.
v help children find a practical response to whatever has upset them – discuss how they could do something (however small) to help fix outcomes or rectify the hurt which has happened. Support them as needed to carry out whatever manageable action is decided on.
If a child is not old enough yet, to really understand that the outcome will be Ok, or to take action to help  – then they should not be exposed to it – if at all avoidable. One doesn't have to pretend all is well when it is not, but neither does a child need to hear or see all the details if they are not old enough or resilient enough to cope.
Dr Anne Grant
AAEGT – Australian Association for the Education of the Gifted and Talented